Words cannot express how grateful we are to have found Vicki and the entire Adoptionworx family… and it truly is a family. Vicki has dedicated her life to finding homes for children in Albanian orphanages and it shows through the large network of happy families she has built. From the employees on the ground in Albania to the parents who have previously adopted, there is a no shortage of guidance and support.

Given we were the first family to adopt from Newfoundland, Vicki went the extra mile to work with our government, ensuring a smooth process. The fact she that she flew to St. John's to present our proposal in person shows her dedication to the children and the families.

The dedication doesn't stop with Vicki though. We can't say enough good things about the people Adoptionworx has on the ground in Albania. From the moment we landed in Tirana all our needs were taken care of. From helping to organize day trips outside Tirana, to preparing us for the court sessions, we were treated like family and no need was left unmet. Vicki even came to Tirana while we were there on our first trip and surprised us!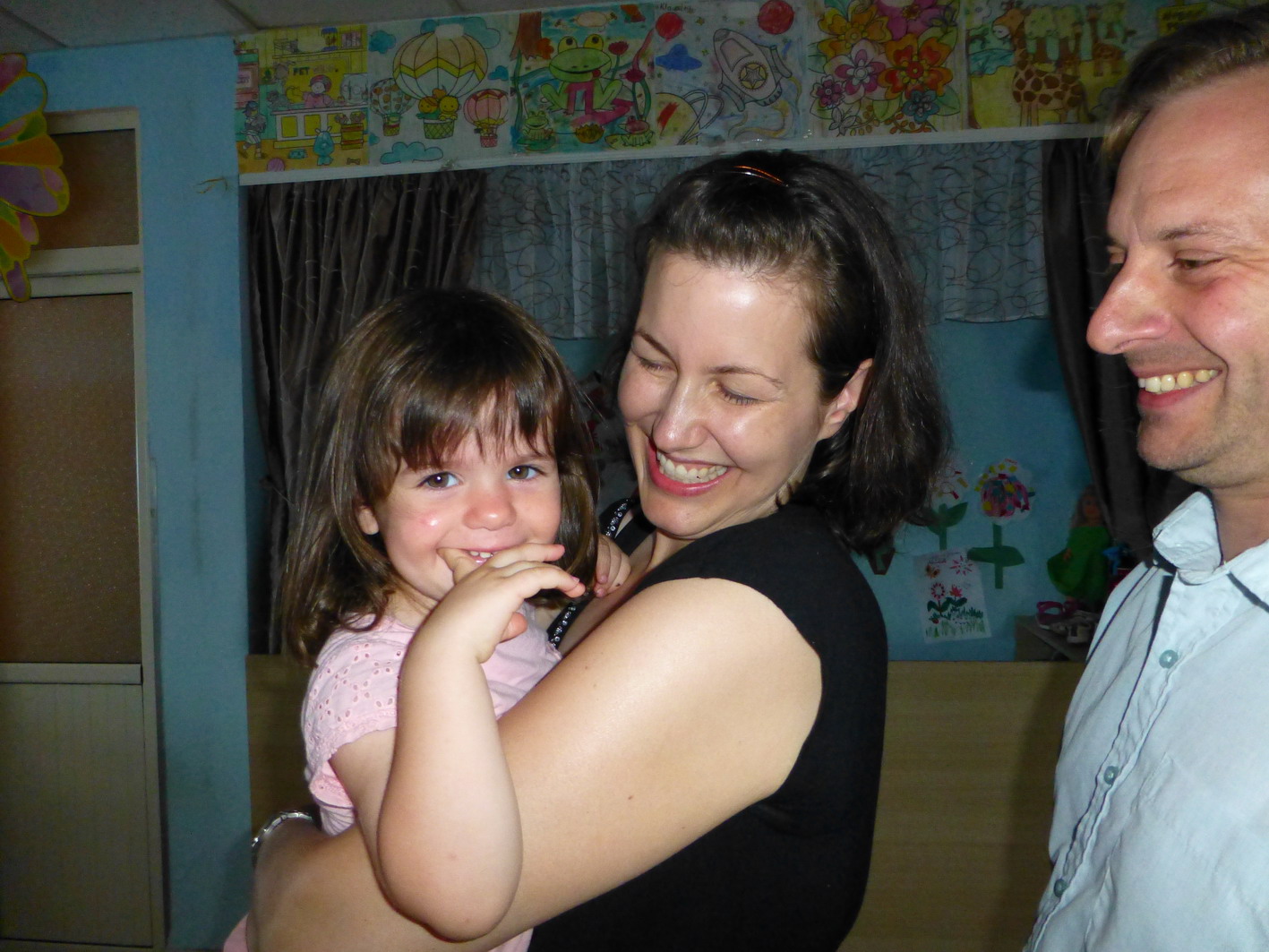 We cannot overstate how important this local support was because it let us keep the most important thing, the most important thing…. spending time with our wonderful daughter Ela. From the moment we met Ela we knew we were the luckiest people in the world. We really feel that she is the child we were meant to be with. Ela delighted us with her sweet disposition and curious nature. The time we spent with her at the orphanage allowed us to start the bonding process and, the level of love and care Ela received at the orphanage in Tirana was evident right away. Over our three week stay we witnessed the caregivers go above and beyond to give the children the best possible environment they could in which to grow and develop. It really was heartwarming to see.

As we write this we have just returned home to St. John's with Ela. The second trip went as smoothly as the first. It is easy to tell the process for the "Gotcha" trip has been tried and tested over many years, and helps make the long journey home very doable. Our new family of three (four if we count our Miniature Schnauzer Roxy) has already settled in, and we are happily enjoying experiencing the world through our daughter's eyes. We feel so lucky to have Ela in our lives. We can't thank Vicki and her team enough for making this dream come true. Thank you to the Adoptionworx family, and especially to Vicki!

Sincerely,
Brian, Natalie and Ela
St. John's, Newfoundland
Canada