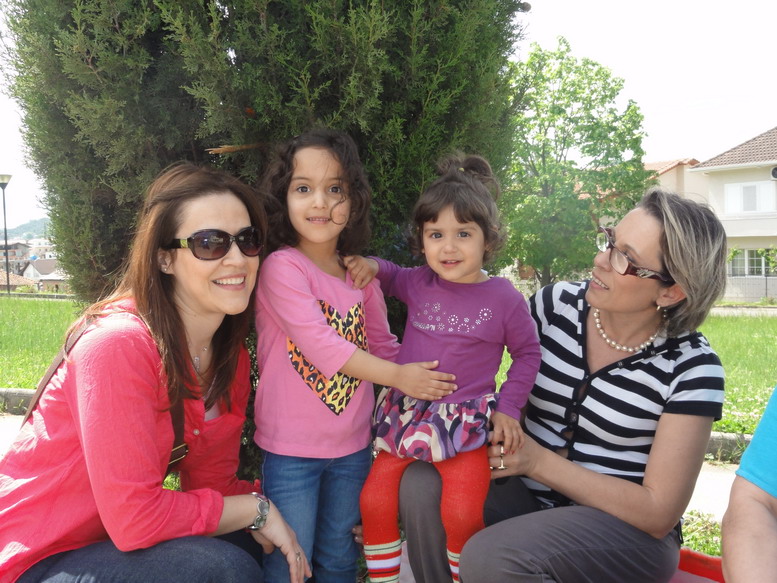 Our overall experience with Adoptionworx Canada has been a great one! Vicki and her team of experts, here and abroad, are extremely detailed oriented and knowledgeable. She has always been prompt to answer all of our questions and address our concerns. Once in the referral stage, Vicki was there through every step, assisting and guiding us through the entire process, both at home and in Albania.

Our trip to Tirana, was excellent. Flights, apartments, taxis were all arranged for us. There we had a chance to spend quality time with our daughter, Mila, at the orphanage and meet her caregivers and support staff. Words cannot express the care and love that these women have for these children. Yes, it is a poor country, but it was evident that all the children were well taken care of both physically and emotionally. The support staff at the orphanage went above and beyond any expectations we had. They were all extremely supportive, happy and very grateful, that our child was coming home with us. They are all truly amazing women.

Any obstacles we encountered were met with great support from Vicki, her representative, our lawyer and the orphanage staff. We never felt alone. Vicki was a pillar of support, she was relentless in making sure that no matter what was happening, we knew we were coming home with our daughter. Once home, Mila transitioned very well to her new environment and immediately connected with her grandparents, aunts, uncles, and cousins. Emotions are always difficult to express into words, and although our journey was uncharacteristically, one of the longer ones, with our first daughter, because of bureaucratic delays in process, it was well worth the wait.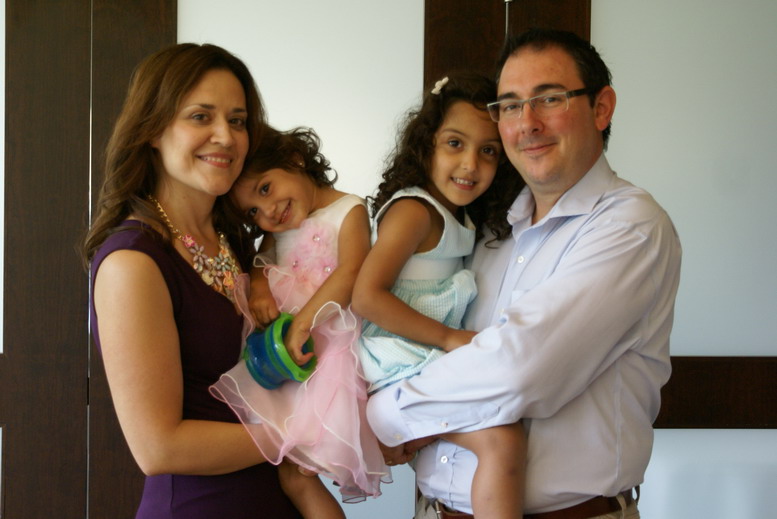 Almost three years, after bringing Mila home, we were once again blessed with another beautiful, healthy daughter from Albania. Once again, we made the trip with Vicki guiding and advising us through it all. Upon landing in Albania, we immediately felt at home, thanks to the Adoptionworx's Program Director, (Jani) or as our girls call him "Xhaxhi Jani" (Uncle Jani), who was waiting to meet us. Jani made sure our accommodations were arranged, as well as, making the necessary preparations for the paperwork, our visits to the orphanage and coordinating with the lawyer, for our court sessions. He really took great care of us, with warm and genuine Albanian hospitality. Most of all, we regularly enjoyed his company, whether it was exploring the many sights that we had asked to see, or simply enjoying an espresso together. We also had our own free time exploring the city and having many terrific meals at the many restaurants in the Bllok area.

The Adoptionworx team of consultants have put everything in place: from the lawyer who is there to represent us in court; to the maternity-hospital pediatrician who does the independent medical in Albania; to the developmental pediatrician in Toronto, who provided us with her comprehensive assessment, report and telephone conversation; to all the people in Albania who are part of the Adoptionworx team… or as my husband calls it, "The Dream Team".

Returning to Albania in 2015, with Mila to meet her new, sister Aurora, was an especially moving trip. We were able to bring Mila to the orphanage where she lived during her first 2 years. Not only was she remembered, she was greeted with hugs, kisses and tears of joy by the staff and caregivers! Just as with Mila, we were able to spend time at the orphanage while getting to know Aurora. We are thrilled with our new daughter and Mila is enjoying very much being 'the big sister'.

We would like to thank Vicki O'Toole for all of her support, time and dedication, that was involved in bringing our girls home. Vicki has been there from the start, through the good times and the challenges - she has always been honest and forthcoming with us. Our second trip to bring Aurora home was seamless and exceptionally fast, with a referral in a year and a half! So, we have experienced the range of the adoption spectrum! We are very grateful for the support of Vicki and the Adoptionworx Team! Vicki has been such a big part of this journey that we now consider her family - Thank you 'Teta Vicki' !

Sincerely,
Domenic, Claudia, Mila and Chloe
Woodbridge, ON
2015