We are honoured to be able to share our journey of becoming adoptive parents with all who may want to consider taking this same path. It is with our experiences that others may find hope in realizing their dream as well.
Our journey first began back in 2003, when we finally made the decision to adopt a child. We considered both local and even international adoption agencies, but for some reason or another, we came away not getting that "feeling" that it was the right agency for us. It was that same year that we were introduced to Victoria O'Toole, Executive Director of Adoptionworx, and a God sent to us. As soon as she came to our house and conducted her presentation in the most professional yet personal manner, my husband and I got that "feeling". This was the person and agency we were seeking to help guide us along the path of becoming adoptive parents.
The next step was the process of preparing a dossier, which included family history, medical, home study, financial reviews, references, criminal checks, etc. Although it initially seemed like a daunting task, we soon realized how much support Vicki provided for us. She was so patient, approachable and knowledgeable and made the whole process run smoothly.
Then in September 2006, we were given a child proposal by the Albanian authorities and Vicki showed us a photo and video, of a beautiful 18-month-old boy. With our families all around us, we got to see our soon-to-be son, Irsi, whom we later named Francesco Irsi. How can you instantly fall in love with a child you have never met before? We did not think it was even possible until that very day. His incredible smile and dark eyes tugged at our heartstrings, opened up a flood of emotions, which we still cannot explain today. For the first time in this whole journey, did it truly feel real, that we were going to be parents of this remarkable little boy.
November 2006 was our first of two trips to Albania. It was such a positive experience, considering we were in a foreign country. The consultants of Adoptionworx, in Albania, were just a caring and knowledgeable as their counterpart in Canada. We were impressed with how the agency respected us by always being available to assist during our time in Albania. The orphanage was as clean, safe and full of happy babies as we had hoped it would be. We saw first- hand how well cared for and well nurtured these children were, which was a reassurance for us. We were also lucky enough to share our experience in Albania with another couple from Canada, whom we have since become great friends with along with two other families.
We brought our healthy baby boy home on December 21, 2006. What a great Christmas gift! That whole ordeal was so bittersweet. Still to this day, we will never forget the heart wrenching memories of leaving the orphanage with tears in the care givers eyes which made us fully understand how truly loved those children were. The welcome home celebrations for our new family were endless as well. Our son was loved in Albania and now this love continues for him here in Canada, surrounded by grandparents, aunts, uncles, cousins and friends. He is such a well-adjusted, carefree child.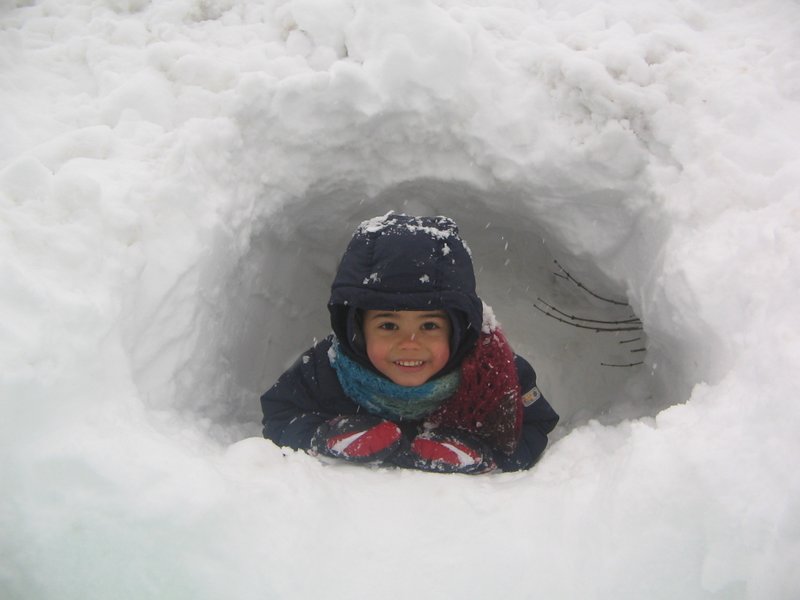 As we reflect upon this journey, which was our dream fulfilled, we know that it was all made possible by the incredible support of Vicki O'Toole, her consultants in Albania, as well as the life- long friendships that have developed with families who have experienced our same adoptive process. This connection with families and other Albanian children will help keep our son's roots strong, along with us giving him wings to fly and be anything he aspires to be.
Fast forward to 2015…. Our son, now 10 ½ years old, has often asked about Albania and asked to go back to see the country where he was born, and Children's House where he used to live. This summer we travelled to Albania . One can only imagine the emotions and treasured memories we experienced together as a family.
When we arrived at the Orphanage we were embraced with affectionate hugs and kisses from the caregivers, who remembered our son, Irsi. As tears filled our eyes, and warm feelings filled our hearts, it was like we were home again. It was comforting to see the smiling faces of happy children playing; the caregivers' real affection for the children; the smell of a good lunch being prepared; the overall good maintenance of the home ,all surrounded by such beautiful scenery. All of this, despite the fact that Albania is a poor country.
We truly believe, and saw, that our 'homecoming' meant a great deal to Francesco as he's now experienced the connection to where he was born, to where he lives now. This trip answered many questions for him.
Francesco loved seeing everything we've always shared with him about his story; the home he lived in for 22 months, the playground, some of the toys, the bedroom and the true fact that he was loved and cared for by these and many other Caregivers.
We were pleasantly surprised by a visit from Vicki and her daughter Ava, while there! We knew nothing of this surprise visit, but Francesco had a chance to share, bond and talk to Ava, now 17, about their beginnings in Albania. Those conversations were very important to our son.
Francesco, Ben & I feel truly grateful to have enjoyed such a memorable time in Albania and will forever treasure the beautiful memories! Months later, Just the other evening, while driving , Francesco said, "Mom and Dad, Thanks for bringing me see Albania"
It has been almost 9 years since Francesco came into our lives and Ben and I know that we have been truly blessed with a wonderful son. We are eternally grateful to Vicki for having given us the greatest gift life can offer, a chance to experience the joys and vocation of parenthood. Only those who have taken this same path can fully comprehend the depths of our gratitude.
Sincerely,
Ben, Anna & Francesco
Woodbridge, ON