Dear Adoptive Parents: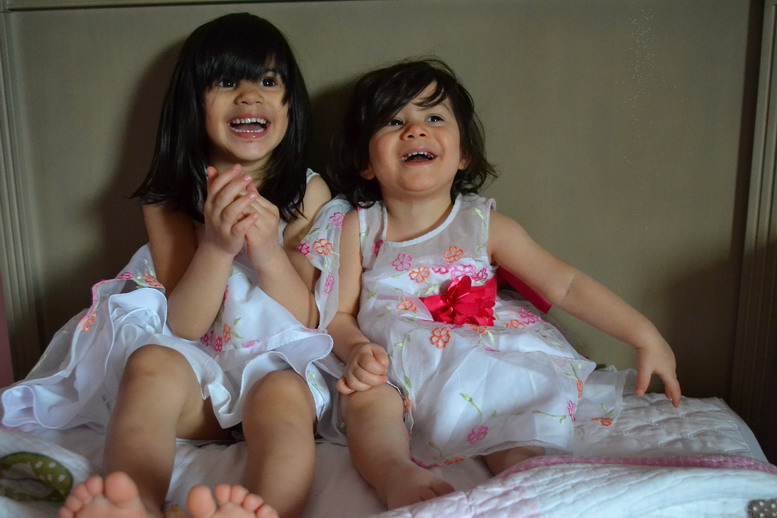 We adopted our beautiful precious daughter, IvaRose, through Adoptionworx in March 2013. We received the referral in December 2012 and we met our daughter mid-February 2013 (our first trip to Albania). The adoption was finalized in March 2013. We brought IvaRose home mid-April 2013.

We feel extremely blessed to have had such a wonderful adoption experience. Words cannot express our gratitude to Victoria O'Toole, the Director of Adoptionworx, and her team in Albania for helping us realize our dream for a family.

Throughout the entire process, Victoria was very generous with her time and helped us feel comfortable and confident. Her guidance about the international process with Albania, about the Albanian culture and about being an adoptive parent helped us to prepare and know what to expect, in what has become the most significant event of our lives. She created for us a very personalized experience and we felt spoiled with attention.

Victoria is thorough and detailed in her work and, together with her incredible team in Albania, they have made this journey as comfortable as possible for us. While we were in Albania, Victoria and her team in Albania checked in with us daily, to ensure that we were well taken care of and had everything we needed. They acted immediately to any and all of our concerns. The program consultant in Albania was very attentive, genuine and hospitable as is the way with Albanian culture. Overall, we had full confidence in the program, in Victoria and her Albania team, from her program director to her lawyer, to her pediatrician. This allowed us to focus on what was most important – getting to know our daughter and bringing her home.

While in Albania we stayed in beautiful apartments equipped with all the comforts of home – including security, kitchens, wireless internet and washing machines. Our apartments were located in very safe areas, within walking distance to great restaurants and cafés (we have to mention that the food was absolutely delicious – some of the best we have ever had!), shops, grocery stores, parks and tourist attractions.

Our daughter has established an excellent attachment to us. We have all learned a great deal together and from each other in this short time but we also feel as though our daughter has been part of our family for much longer than just three weeks. We believe her attachment to us is developing so quickly and successfully because of the care and love she was shown by her caregivers.

IvaRose was well looked after at the Hanna and Rozafa Children's House in Tirana. It was evident that the caregivers were attentive and affectionate with the children and we were impressed by the genuine care given to all the children. Although Albania is a developing country, the orphanage was clean and well-maintained. There was a cheery atmosphere for the children and we witnessed the caregivers perform different activities to keep them engaged. Our daughter was happy around her caregivers. It was reassuring for us to know that she was in good hands.

The Adoptionworx experience did not end upon our arrival in Canada. Victoria was at the airport to welcome us back home (IvaRose got to meet her Teta Vicki) and provided tools and resources to ensure that our attachment with our daughter flourished.

However, ours is not the typical adoption story. 10 months after returning home with our daughter, we were informed by Victoria of the birth of our daughter's biological sister. We had a whirlwind of emotions, and again, Victoria was there for us every step of the way. She handled our questions and concerns with professional and we full fully supported by her, her team and the regular communication.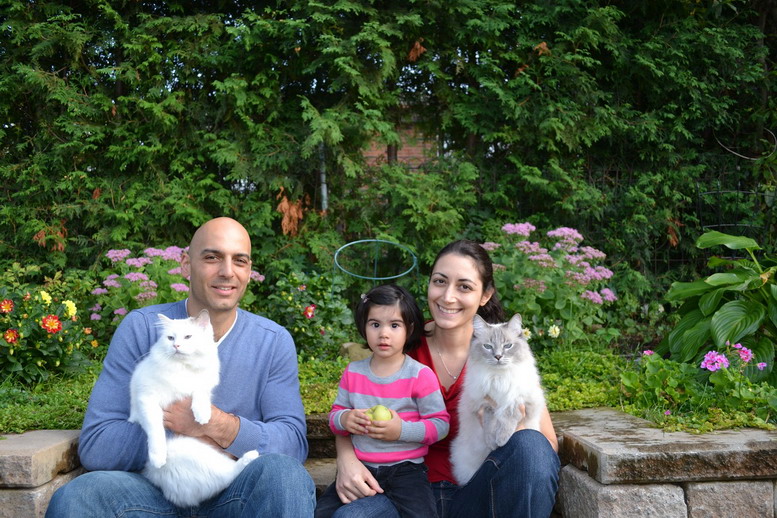 When we adopted our second daughter, ElsaMarie, Victoria created a plan that worked for our situation as had constraints that needed to be delicately dealt with. More importantly, she even accompanied me to Albania, and represented my wife in court. This was above and beyond our expectations and we forever grateful for her decision to do this. We have now united the sisters, our daughters, and have so much joy watching them play and interact together.

We are grateful to have chosen Adoptionworx and for the work Victoria and her team have done. They have helped to shape our family and we thrilled to be part of the Adoptionworx family –whether it be attending their functions or visiting families who have children who are contemporaries of ours – there is a strong bond that binds us all and Victoria and her Adoptionworx team are the first link in this chain. We are blessed by our little angels who have changed our lives forever for the better!

Sincerely,
Maura and Giancarlo and Family
Toronto, ON